MENTAL ROTATIONS

The experimental works utilize art historical elements, conceptualism, and interactivity to explore complex psych-visual factors like sensory substitution, hypnagogic imagery, internal representations, and mental rotation.

Nachum investigates visual perception by using himself as a conduit to create paintings that use self-referential content and media as a substitute for the imagined geometric form, which he refers to as the "idea". These shapes serves as basic thought forms meant to evoke sensory qualities the artist wishes the viewer to experience such as weight, height, gravity, and the appearance of light as a material presence.

Once these initial shapes are complete, Nachum begins to work impulsively and without a plan, as he experiments with various materials and methods, utilizing memories, art history and photographs as stimuli while moving interchangeably between styles to highlight a mix of contrasting traditions and practices. He works alone–erasing, concealing, adding and subtracting–allowing his imagination and memories to take form. The layered detailed surfaces inhabit an uneasy space between narrative and abstract, revealing the animalistic qualities of the inner-self including aggresive, sexual, and spiritual impulses.

A method of reference for social constructionism through an abstract process based on reality, knowledge, and trans historical paradigms.
IL LUPO

2019
Oil on Canvas
90 x 72 Inches
ILLUMINAZIONE TRA LE NUVOLE

2019
Oil on Canvas
90 x 72 Inches
OMBRE DEL SOLE

2018
Oil on Canvas
90 x 72 Inches
L'UOMO È SE STESSO

2019
Oil on Canvas
90 x 72 Inches
TRIPTYCH:

2017
Oil on Canvas
114 x 80 Inches
IL FUMÈ

2017
Oil on Canvas
120 x 76 Inches
LA NUDA

2017
Oil on Canvas
130 x 84 Inches
GROTTA BLU

2017
Oil on Canvas
120 x 76 Inches
NELL' ONDA E NELL' AZZURO

2017
Oil on Canvas
90 x 72 Inches
LA MORTE È UNA VOCE

2017
Oil on Canvas
90 x 72 Inches
LIMONE ACIDO

2018
Oil on Canvas
23 x 18 Inches
FLOURESCENTE

2018
Oil on Canvas
23 x 18 Inches
ROSA CALDO
2018
Oil on Canvas
23 x 18 Inches
LA LUNA

2016
Oil on Canvas
80 x 61 Inches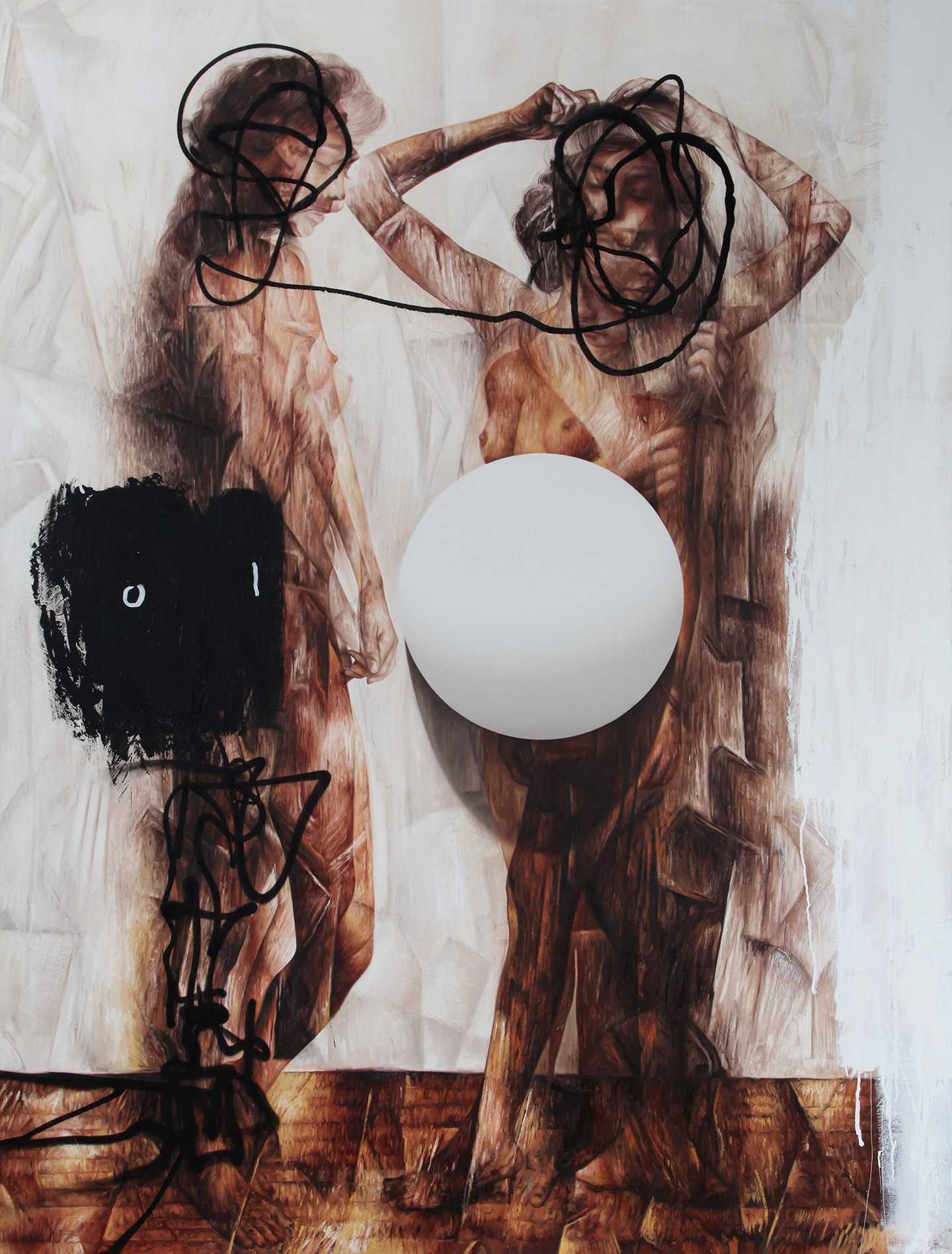 ACCANTO A LEI

2015
Oil on Canvas
90 x 68 Inches
MENTA

2016
Oil on Canvas
80 x 61 Inches
PIOGGIA NERA

2015
Oil on Canvas
90 x 72 Inches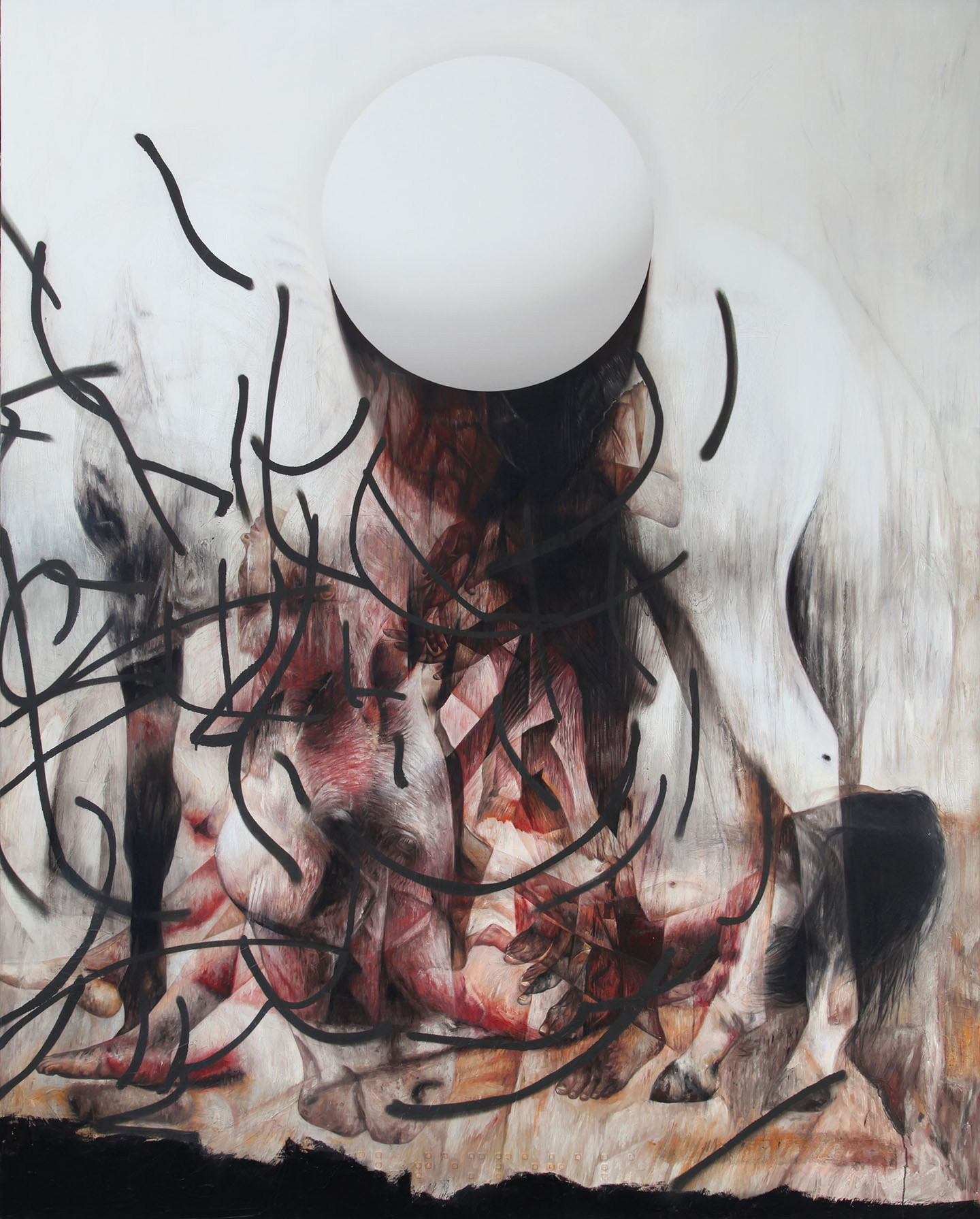 IL TEMPORALE

2016
Oil on Canvas
90 x 72 Inches
LA MUSA

2017
Oil on Canvas
80 x 61 Inches